One Step Behind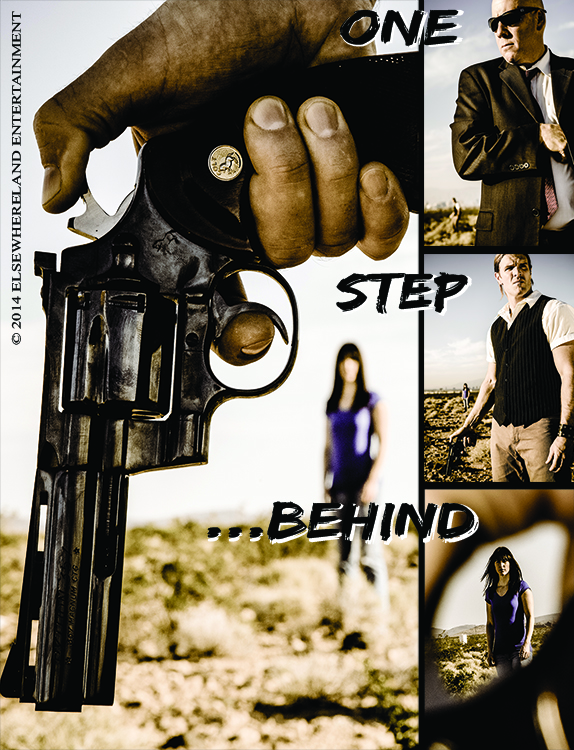 SYNOPSIS
A dangerous man awakes in the care of a kind, yet mysterious woman. Once his wounds heal and the pieces of his past fall into place, he faces a stark choice. Should he trust the newfound love he has, or become the man he once was and track down the people who wronged him?
His journey leads him along a western trail of mystery, romance, deceit and revenge. But no matter how close the path takes him to the truth, he can't shake the feeling that he is always …
…One Step Behind
---
FIND IT HERE:
Watch One Step Behind on Amazon Prime!
---
CAST
Thomas Fisco …William Sands
Annie Breier …Cassandra Green
Danny Countess …Dusty
Carolin Feigs …Isabella Hancock
George Dabling …Terry
Meghan Moore …Tracy
Tony Blosser …Glen
Katharine Taylor …Katie
Michael O'Neal …Justin
Jim Waters …Deputy McCoy
Jack Hunter …Ned
Casey Cameron …Lenny
Vincent Gilbert …Danny
John Mess …Ted
Paul Roundy …Barry
with John Gilligan …as Himself
and Stu Chaiken …Ethan Sands
---
Written & Directed by
Mark Stephens
Assistant Directors
Paul Roundy
John Mess
Original Score
Vince Lauria
Director of Photography
Levina Valora
Editor
Mark Stephens
Sound Design and Mixing
Michael Tushaus
Color Grading and Effects
Sean Burke
Eric Roberts
Special Visual Effects
Tobias Steiner
Production Assistants
Emil Rajkowski
Joe Fogarty
Megan M Keadle
Orlando Ojeda
Gustavo Ojeda
Tim Hamberg
Executive Producer
Elsewhereland Entertainment
---
"One Step Behind" was shot on location in and around the Las Vegas, Nevada area including the world-famous Pioneer Saloon in Goodsprings, NV